Rwanda

"PICO Rwanda's training makes me think in a different perspective. I have learned skills that have built my confidence which allows me to deal with new situations and deepen my understanding of how to fix the problem facing us. Sometimes I don't feel like my Kinyarwanda is perfect. But my confidence comes because I speak the truth; whatever I am speaking is true."
—SPECIOZA DUSENGIMANA, RWANDA LEADER
Recent News
PICO Rwanda is creating a model for Rwandan and African development that moves war-torn communities from crisis to sustainability. Check out the latest news from Rwanda.
History & Methodology

PICO Rwanda was formed by Pastor John Rutsindintwarane, a native Rwandan, who began organizing in Rwanda in 2006 after a one year internship with the US PICO affiliate Oakland Community Organizations. For Pastor John, the devastating effects of the 1994 genocide and the overwhelming barriers faced by the survivors fueled his search for tools to rebuild his country, combining faith with action, and building from the ground up.  
PICO Rwanda was born in a small, all-but-forgotten part of southeast Rwanda called Mumeya, a stone's throw from the Tanzanian border. Pastor John was invited to work in this village after he held a series of introductory workshops of the PICO community-building/leadership development model. He told Mumeya residents that he had no money to offer, but he was willing to give them his brain and his heart.  Mumeya villagers from five different congregations began leadership training in a space that was open to everyone, a grassy area under a big tree. Soon, community leaders began holding one-to-one conversations to identify the major needs in the community and proceeded to form partnerships with local and national government to secure more than six million dollars in improvement and services.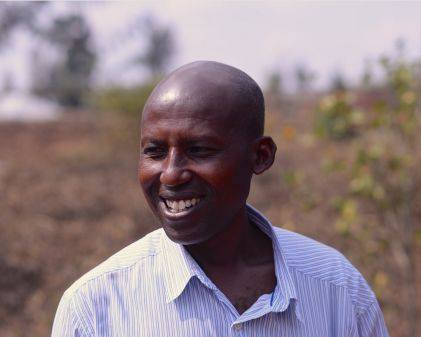 Key Accomplishments
PICO Rwanda is a locally based, government recognized NGO supporting local communities across Rwanda. PICO Rwanda works with grass roots communities in five communities.Twenty years after the genocide, PICO Rwanda is helping people help themselves. PICO-trained local leaders are building community and changing lives. PICO Rwanda efforts are core to achieving the country's vision for inclusion and advancement of the people most damaged by the genocide.
Mumeya
In rural Mumeya, we involved 5,000 people in community projects, completing construction  of a 38 room clinic serving 30,000 and employing 15 people; construction of a road, a community education center and a disease prevention center; water and electrification projects; and formation of an agricultural co-op increasing farmer income. In 2017 leaders started a welding school and business to train young people and provide gainful employment and organized community members to expand a high school and build a new elementary school.
Nyange
In rural Nyange, women—the poorest of the poor—alone as a result of the genocide are building homes and making roofing tiles. Dorosela, an HIV/AIDs widow, was trained to make roofing tiles. She in turn is training others. The community showed their gratitude to Dorosela, by  building the first new home in the village for her.  Co-op members have built two more houses. In 2017, leaders constructed a trench kiln and a storage shed and plan to startrt marketing roofing tiles next year.
Kigali
In the Capitol city of Kigali, women have moved from sexual exploitation to form a cooperative with several small business enterprises. A second group of women joined the Cooperative Abanyagumisha (the Blessed Ones) in 2013. Now more than 100 women are self-employed, marketing produce, operating two hair salons, and selling arts and crafts.
Matimba
In rural Matimba, organized by Lutheran Pastor George Twesige, local people have built an elementary school building from the ground up with their own labor and funds collected from the community. The school is to open the school and serving 300 children who do not have to walk three miles to another village for their education.
Rusumo
In rural Rusumo, leaders constructed a communityhealth clinic in just eight months. Leaders negotiated with the government to secure land and gathered 14 tons of stones for the clinic foundation. With equipment and staffing provided by the Rwandan government, the clinic was dedicated in March 2017 and serves more than 100 people each day. They receive family planning services and treatment for AIDs/HIV, malaria, and other diseases. The Rusumo community was awarded national recognition for "Umuganda" (community service).
Nyamata
We welcome leaders from Nyamata Lutheran Parish to the PICO Rwanda community as they initiate organizing efforts. Leaders have come together for training, are conducting outreach, and beginning work on community issues. After only a couple of months they have started construction of toilets and a community hall. Nyamata is a small town in southern Rwanda and the location of the Nyamata Genocide Memorial, a site where Nyamata Parish Catholic Church once stood. The memorial contains the remains of over 45,000 genocide victims, almost all of whom were Tutsi, including over 10,000 who were massacred inside the church itself.