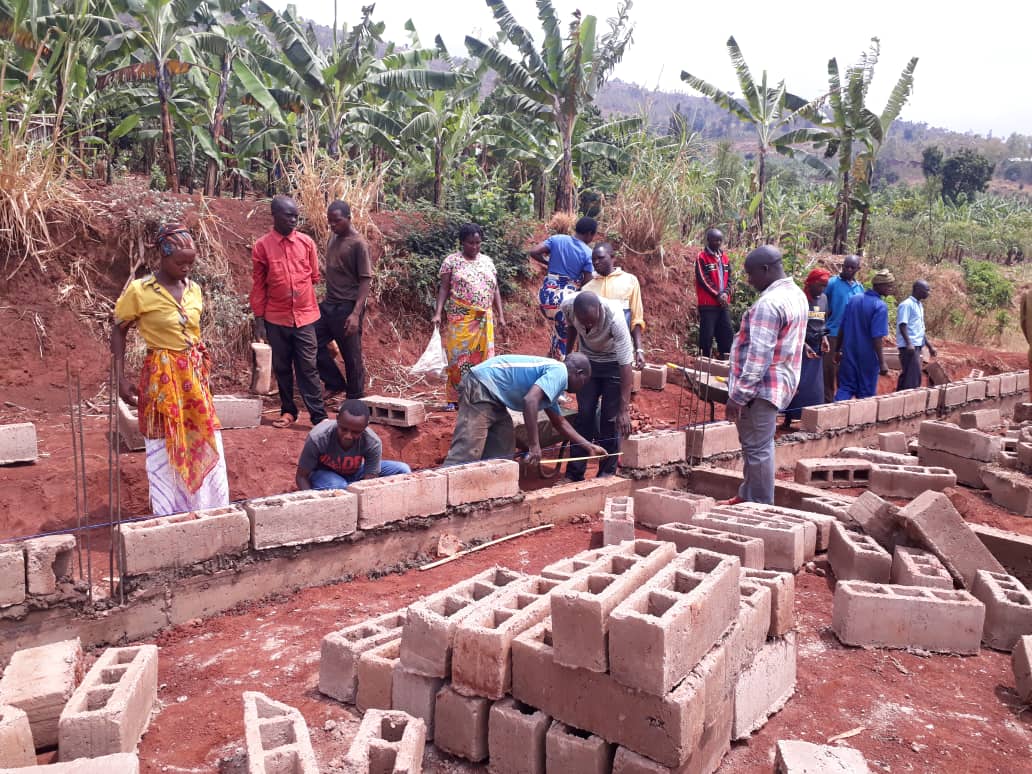 Mumeya pushes to complete new school
Rwanda: Last month, Mumeya leaders laid the foundation for a new elementary school in one of the five villages making up the organizing community. This month they organized the entire community to construct the walls. It is their goal to complete the school in five months. "Nothing will stop these leaders," says Pr. John R, Executive Director of PICO Rwanda.
Mumeya leaders know that the future for rural children is at risk without a quality education. Presently, hundreds of students walk for an hour to attend the existing, overcrowded elementary school. They also know that the future of their children is a community responsibility. For each of the past two months, Mumeya leader exercised this responsibility by utilizing the monthly "Umuganda" to construct this school. "Umuganda" is the country wide exercise where every Rwandan, regardless of status, comes to labor on projects to improve local communities. This effort began several months ago when they gathered stones to lay the foundation. Last month they used "Umuganda" to lay the foundation and this month to put up the walls for the school that will serve 300 students. The funds to construct this school are collected from community members. The Rwanda government will pay the operating costs for the school. Unlike many communities that rely on NGOs or the government to build schools, PICO Rwanda leaders make decisions about their priorities and take action for themselves. The vocational welding school opened last year and the expansion of the local high school demonstrate Mumeyans' commitment to education.
Why is education so important in Rwanda? More than 40% of population is under 18 years of age. Rwanda's national strategy for growth, gender equity and poverty reduction is based on the creation of a knowledge-based economy. PICO Rwanda is playing an important role in rural communities to address this issue and implement this national strategy.